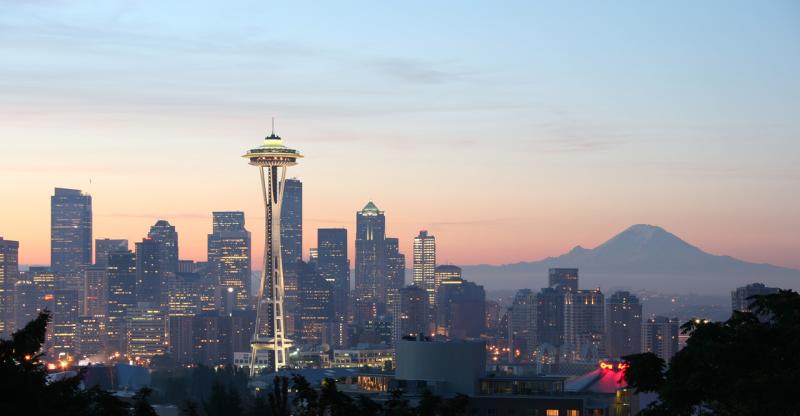 When was the last time you took a trip with your better half? Whether you've got an anniversary on the horizon, you need to rekindle the spark or you'd like to take a new love somewhere special, traveling somewhere new is a wonderful way to reconnect and spend time together. There's something about exploring new horizons that can really bring a couple closer.
Truth be told, almost any destination can be romantic if you want it to be. Nearly every city and town has charming hotels, dimly lit restaurants and parks perfect for sunset strolls. But there are some places that just seem to be perfect for exploring with your significant other. And to help set the mood, you can treat yourselves to a luxury car rental for a special experience. Imagine cruising down a coastline somewhere sunny and warm in a sports car rental with all the worries of "real life" thousands of miles away.
But where should you go? That depends on the kind of experience you're hoping to have as well as your budget and schedule. We recommend one of these beautiful destinations:
Charleston, South Carolina
Filled to the brim with Southern charm, strolling through Charleston feels like walking through a movie set at times. This inner harbor city has the antebellum mansions, horse drawn carriages and romantic restaurants that make a vacation with your better half so magical. Stay at the French Quarter Inn (they have free champagne!) and have a meal at Magnolias for a truly wonderful experience.
San Francisco
The City by the Bay is the perfect place for romance. With all of the craft cocktail bars, fine dining, live entertainment and spots with exquisite views of the skyline, you and your other half will have a wonderful time. Stay at the Hotel Vitale for breathtaking bay views and have happy hour at Waterbar (it was rated the city's best oyster happy hour). Remember, San Francisco is only about a 90 minute drive to wine country, so you can spend some time in Napa or Sonoma, too.
Santa Fe
There's really nothing like a Southwest sunset, especially in the summertime. Take your sweetheart to Santa Fe and you'll enjoy some unbelievable art museums like the Museum of International Folk Art and the Georgia O'Keeffe Museum. Stay at the Inn on the Alameda for a tranquil experience, and don't leave without having a meal at Dinner for Two. 
Seattle
The Emerald City is a wonderful place to take the one you love. Don't have your heart set on a romantic rainy makeout session, though―it actually doesn't rain as much as you might think, especially during July, August and September. If you splurge and stay at the Four Seasons downtown, you'll enjoy an amazing pool with the best views in the city and meals from the acclaimed Goldfinch Tavern, and you'll also be within walking distance of Pike Place Market. For a slightly more affordable experience, stay at the Hotel Sorrento and sip cocktails at the Fireside Room or in The Garden.
Portland, Maine
Portland is one of Maine's most charming cities. Its historic Old Port area has organized wine strolls and foodie tours perfect for taking with your love, and you'll always be entertained by the art galleries and quirky shops. Stay at the luxurious Portland Regency Hotel & Spa, and treat yourselves to either dinner or brunch (or both!) at Piccolo.
Kansas City, Missouri
Missouri for romance? Absolutely. Kansas City is one of the most affordable cities in the country, so if you want to have an incredible time without spending a ton of cash, this is your place. And if you enjoy BBQ and craft beer, you'll love Kansas City.  Stay at the elegant ode to the 1920s, the Ambassador Hotel, and enjoy some jazz at the Blue Room. 
Bozeman, Montana
With its Rocky Mountain backdrop, incredible stargazing spots and a surprisingly delicious dining scene, Bozeman is an underrated gem. If you and your sweetie enjoy the great outdoors, you'll love this part of Montana. If you can swing it, a stay at the upscale and secluded Gallatin River Lodge will completely relax you. The lodge will have all the amenities you need, but definitely drive into the city itself and enjoy a brunch at The Nova Cafe and dinner at Over the Tapas. 
Cape Cod, Massachusetts 
Doesn't an escape to the cape sound amazing? With its colorful cottages and serene beaches, it's easy to see why this coastal town is a great destination for couples. Life moves at a slower pace in Cape Cod, but that's part of the appeal. Stay at the lavish Captain Farris House Bed and Breakfast and take a break from all the chowder to enjoy dinner at Alberto's Ristorante. 
Wherever you decide to land, have an enjoyable trip with your significant other. You deserve it.