10
Perfect Places To Visit This Summer
Submitted by
Anonymous (not verified)
on Thu, 05/12/2016 - 23:45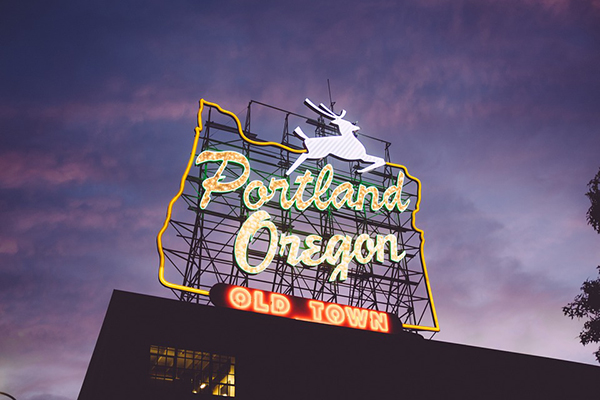 Planning your summer travel? If you're not locked into locations based on weddings or family reunion obligations, hopefully you have a little destination flexibility. After all, deciding where to go is half the fun.
It's no secret that most North American cities and towns are more fun to visit during the summer. But they can also be overcrowded, overstimulating and just plain miserably hot. So we've gathered a list of 10 of the best spots to visit this summer. Book your trip, book a vehicle through a reputable car rental company and take the road less traveled by. Summer is right around the corner and you'll want to enjoy it to the fullest.
Portland, Oregon. Portland is always beautiful, but if you want to avoid the chilly, drizzly days, go during the summer. Between the fresh local produce, wild caught salmon and some of the nation's best farmers' markets, you can actually taste the summer here.
The city itself is amazing—the unique coffee shops, restaurants fit for foodies, Japanese gardens and eclectic shops in the Hawthorne District are just a few of its many charms. But the entire area is worth exploring, from the nearby waterfalls to the gorgeous Oregon Coast about 100 miles west of Portland. If you've never been, invest in a hybrid car rental and spend an extra week exploring the surrounding areas. You'll fall in love with the Pacific Northwest.
Portland, Maine. This Portland is across the country from the other, of course, but you might be surprised by their similarities. Just like its Pacific Northwest counterpart, Portland has plenty of cool coffee shops and artistic types. It also has an abundance of fresh lobster, one of its biggest summer lures. Walk the streets of the Old Port, check out the historic Portland Museum of Art, and splurge on a tour like Maine Foodie Tours.
If you venture to Portland, don't miss the iconic Portland Head Light at Cape Elizabeth. The oldest lighthouse in the state sits on a head of land at the entrance of the primary shopping channel into Portland Harbor. 
Anchorage, Alaska. Summer might be a bad time to visit some places, but it's the perfect time to visit Alaska. Hike Flattop Mountain, explore Kincaid Park and check out the Alaska Zoo. Denali National Park and Preserve is about a four hour drive north, and it's definitely worth the trek. 
Minneapolis, Minnesota (and St. Paul), Minnesota. The Twin Cities certainly know how to celebrate summer. The locals are excited to get outside after the long, dark, cold winter, and there are plenty of events and festivals to check out. The Minnehaha Falls Regional Park is a city park with a beautiful waterfall, and Cedar Lake is perfect for fishing and boating. The acclaimed State Fair in August is a wonderful place to mingle with locals. 
Salt Lake City, Utah. People flock to Salt Lake City for winter ski vacations, but the summers are breathtakingly beautiful. You'll find affordable hotels, a safe, family-friendly atmosphere, and incredible mountain views. Catch a concert at the Red Butte Garden, hike at Big Cottonwood Canyon and check out the Bear River Migratory Bird Refuge an hour north of the city. One recommendation: If you're going to Salt Lake City with your significant other, stay at the Anniversary Inn. Each of their beautiful suites is themed, and they're pretty creative. Phantom of the Opera, The Wild West and Carriage Lane are a few of your options. 
Santa Fe, New Mexico. If you enjoy the beauty of the desert but prefer a more mild summer, Santa Fe is the perfect place to visit. Summers here rarely get above the 80s, and the atmosphere is as chill as the weather. You'll find classical music festivals, Native American craft markets and art gallery openings. Don't miss the Georgia O'Keeffe Museum, the indian pueblos or the local shops. 
Charleston, South Carolina. The beach cities of South Carolina will be packed all summer, but Charleston is a mere half an hour away from the beach and has a more relaxed vibe. Charleston has beautiful buildings, walkable streets and air conditioned businesses and homes. Explore their historic City Market and take pictures at Waterfront Park. 
San Francisco, California. San Francisco is a popular place to visit in any season, but summers are your best bet for great weather. Considering the city's vibrant food scene, dining will probably at the top of your to-do list, and it would be wonderful to enjoy some of those meals outdoors. The city is also close to several popular beaches and tourist towns like Santa Cruz. But no matter when you go, pack a sweater—the weather around San Francisco is always a little unpredictable. 
Excited for summer yet?