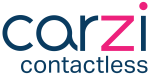 You are renting with
Carzi Contactless
Company Profile
History
Our Value OUR STORY: The inception of Carzi started when two brothers took a leap of faith into the car sharing industry. After 5 years experience and over 20,000 rentals they started Carzi; a small, private, family business. Carzi isn't your typical rental car company, we do things different: OUR METHOD: You won't find any lines with Carzi. We provide you free transportation to and from your terminal to your vehicle on demand 24 hours a day, 7 days a week. Most of our customers are in their vehicles and on their way in less than 20 minutes after retrieving their luggage. OUR DIFFERENCE: Contactless experience – Due to Covid-19, we decided to trailblazer the industry standards and provide a completely contactless experience making sure you are on your way as quickly as possible with no pushy counter sales representative and no hassle. For questions just message us at info@rentcarzi.com. OUR VEHICLES: Our fleet is comprised of newer and well taken care of used vehicles, which means we can provide you quality transportation and pass the savings onto you. Carzi is typically 20%-30% less costly than traditional rental car companies. Our commitment We are committed to delivering a reliable platform that offers convenience and simplicity without the hassle of traditional rental car companies.Years in business: 8 Real Reviews From Real Renters
---
Airport Service
Carzi Contactless provides shuttle service to and from the airport. Our shuttle will pick you up curbside. They are on demand and run 24 hours a day, 7 days a week.
---
We serve the following markets
Airline Employees
Travel Agents
Insurance Replacement Rentals
Students / Young Drivers
Long Term Renters
Special Group Rates
Conventions / Special Events
Tour Groups
Local Renters
Travellers
Association Members (AAA / AARP)
Military
Government
Corporate Clients
---
Special Services
We offer free shuttle service curbside for all our airport customers!
---
Age Requirements
Minimum Age: 21Our minimum age requirement is 21. A young driver fee of $25/day is applied to drivers 21-25.
---
Cash Deposit Rentals
deposits required and can vary based on car class and payment method.
---
Locations and Local Area
Carzi Contactless has the following locations:
Phoenix Sky Harbor Airport(Phoenix, AZ)
---
Corporate Address
Carzi Contactless
44 N 44th St
Phoenix, AZ 85034United States
---
We rent the following types of vehicles
Luxury
Cars
Vans
SUVs
Specialty