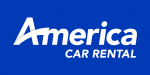 You are renting with
America Car Rental
Company Profile
---
Pickup / Dropoff Services
America Car Rental provides pickup / dropoff services. Cancun Hotel Zone: Meet us at our office Cancun Downtown: Meet us at our office Playa del Carmen Downtown: Meet us at our office Tulum Downtown: Meet us at our office
---
Airport Service
America Car Rental provides shuttle service to and from the airport. Our representatives will be waiting for you at the airport at the main exit with a sign with our company name and logo. They will drive you to our shuttle to drive you to our location where you will process and pick up your vehicle.
---
We serve the following markets
Long Term Renters
Military
Airline Employees
Travel Agents
Students / Young Drivers
Association Members (AAA / AARP)
Local Renters
Travellers
Tour Groups
Conventions / Special Events
Special Group Rates
Government
Corporate Clients
Our main customers are international and local visitors who rent vehicles to visit the atraction sites at Cancun, Riviera Maya, the Yucatan Peninsula, Mexico City, among others. We also serve groups and conventions, visitors and many people who come for business purposes.
---
Special Services
Our added value services include shuttle service for pick-up and drop off at the airport, extra driver, roadside assistance, optional baby seats and GPS´s.
---
Age Requirements
Minimum Age: 21
---
Cash Deposit Rentals
Only credit cards are accepted for deposits. Debit cards and cash are not accepted for deposits.
---
Locations and Local Area
America Car Rental has the following locations:
Cancun Airport(Cancn, Quint)
Playa del Carmen(Playa del Carmen, Quint)
Cancun Downtown(Cancn, Quint)
Mexico City Downtown(Ciudad de Mxico, CDMX)
Mexico City Airport(Ciudad de Mxico, CDMX)
Merida Airport(Mrida, Yucat)
Monterrey Airport(Monterrey, Nuevo)
Los Cabos Airport(San Jose del Cabo, Baja )
Tulum(Tulum, Quint)
Colima Airport(Colima, Colim)
Colima Downtown(Colima, Colim)
Guadalajara Airport(Guadalajara, Jalis)
Cancun Hotel Zone(Cancn, Quint)
Manzanillo Airport(Manzanillo, Colim)
Villahermosa Airport(Villahermosa, Tabas)
Cancn - Aloft Hotel(Cancn, Quint)
Santiago Intenational Airport(Santiago de los Caballeros, Santi)
Santo Domingo Las Americas Airport(Santo Domingo de Guzmn, Distr)
Torreon Airport(Torren, Coahu)
Queretaro Airport(Quertaro, Quert)
Tuxtla Gutierrez Airport(Tuxtla Gutirrez, Chiap)
Manzanillo(Manzanillo, Colim)
Leon Guanajuato Airport(Len, Guana)
Villahermosa - Hotel Quinta Eden Villahermosa(Villahermosa, Tabas)
Puerto Dos Bocas(Dos Bocas, Tabas)
We strongly recommend you to rent a car, for the best enjoyment of all the places our tourist destinations have to offer: Cancun, Playa del Carmen, Tulum , Xcaret, Xel-Ha, Chichen Itza, Merida, Akumal, Cozumel, Isla Mujeres, Uxmal, Coba, Puerto Aventuras, Puerto Morelos and many other archaeological sites, attractions, beaches and cenotes, where you can discover both culture and nature while you enjoy all range of activities from sightseeing to snorkelling and diving, fishing, relaxing under the sun at the white sand beaches or even having a golf match with your favourite partner, just to mention a few of the options for you and your family during your visit to the Mexican Caribbean. We will provide maps and specific descriptions and directions for these recommended atraction sites and landmarks.
---
Corporate Address
America Car Rental
Calle Acceso A Las Bodegas Sm 301 Mza 30 Lte 30 Bodega F-1
Cancun, other 77500Mexico
---
We rent the following types of vehicles
Exotics
Luxury
Vans
SUVs
Cars
We only carry vehicles no older than two model years, including the current year and have no more than 50,000 miles. We have all vehicle categories, including mini-economy, economy, compact, mid-size, standard, intermediate, full size, sport convertible jeeps, vans and mini vans. All our vehicles are in excellent conditions, with air conditioned, either standard or automatic transmission.