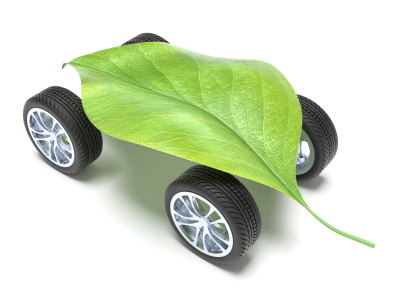 Every December for the past few years my family has been fortunate to travel to Miami for a visit with my in-laws.  It's always nice to take a break from our frigid Canadian winter weather to bask in Florida's glorious rays.

It's the getting there that isn't so fun.  For the past few years we've been driving to Seattle from Vancouver to catch a flight from Sea-Tac.  Not only is this less expensive than flying from Vancouver but we are able to fly direct.  Obviously, avoiding layovers is of primo importance - especially when traveling with young ones, which we are.

And why am I bringing this all up?  Because I am a big fan of Sea-Tac.  Things always seem to run smoothly for us there and there are plenty of great restaurants, stores and even a fantastic play area for the kids to burn off steam prior to boarding the plane.

And I have become an even bigger fan after reading that Sea-Tac has opened a new "Green" car rental facility.  How cool is that?  Airport World states that "The project includes the rental car facility, a bus maintenance facility, off-site road improvements, main terminal improvements and the initial purchase of compressed natural gas (CNG) shuttle buses."

I am truly inspired to find a great car rental deal in Seattle and search for agencies with the cheapest car rentals so that I can visit this facility, pick up my vehicle and see all that Seattle has to offer.

The hot weather in Miami is overrated anyway... no?