Book Online, Instantly
Choose from 18 agencies in Los Angeles, 20 in Florida,
11 in New York and many more across the country.
*compared to major brands.
Mobile View: See CRX on iPhones, BlackBerry, Galaxy
Map view: Find agencies by City & Street
Search for Car Rental Deals
Compare Agency Ratings and Rates in 1,800 Cities.
Independent Car Rental Agencies
Offer the Best Deals
Local, family owned agencies often have lower rental rates than majors brands.
A small business cares about its customers and repeat business keeps them going
You can check Renter Ratings at CRX to ensure that your car rental deal also has the service record that you expect
Latest Blog Post
Ski Vacation Packages? Consider SUV Rental!
Every year, you and your family head to your favorite ski resort for a holiday ski and snowboarding trip. The only problem is that you have to jam all of your equipment into a tiny sedan or spend the money to rent equipment at the ski lodge. Why not consider
Road Trip!
In August 2012, CRX sponsored an amazing Road Trip Contest, won by by Phil & Cat. See their adventures!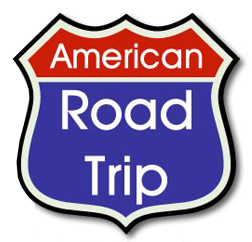 LA to NYC!
14 days
all expenses paid


Compare Cheap Car Rentals in major U.S. cities and across the world
There are more than 11 independent agencies in New York available at Car Rental Express. All airports and downtown locations are covered. Most have shuttle service and many of them have cheap daily car rentals. Don't forget to check out our NYC rental coupons.
Wow, what a selection! 18 different independent companies to choose from in Los Angeles alone. You can find a cheap car rental here. Many are not found on any other Internet travel website. We also have special discounts and coupons for people booking cars in LA.
Select from 20 independent agencies operating in Florida. We also offer special rental coupons in Orlando. Check our cheap rates and use our Renter Rating™ system to find a company that fits your needs.
46% of the renters at our website are return visitors. They keep coming back because we offer some of the best car rental deals and cheap car rentals on the web. Take a look at our Ft. Lauderdale coupons too. There are 19 rental agencies to choose from in this wonderful Floridian city.
When visiting Toronto, you may wish to support local business and rent a car cheap from an independent agency who also provides good service. There are 15 agencies to choose from in the city of Toronto, Ontario. All of these agencies are Renter Rated™.
Customers have praised the selection of cheap rental options available in San Francisco. They say that staff was courteous, the agencies honored their quotes, and that they were driving their rental vehicle within minutes of their arrival.
Renters tell us all the time that we have the cheapest car rentals in Florida. Those prices are even better when combined with a coupon from one of the 19 independent agencies in Miami.
Even in exotic San Juan, Puerto Rico there are as many as 6 experienced rental agencies available through our website. This means that we can always offer you a cost effective, cheap alternative to the major brands.
Choose from 6 trusted cheap rent-a-car providers in the city of Las Vegas. Owners may be part of a franchise, but they operate as independent businesses and strive to offer the best prices along with excellent service.
Search by city
Select a city to get Rate Quotes and the Renter Rating™ for all of the agencies in that location.