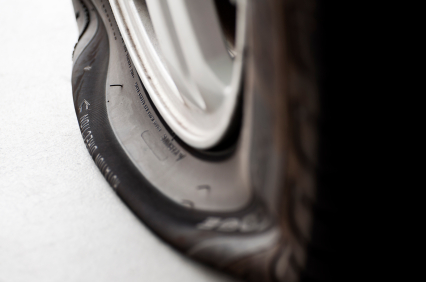 Renting a car when you're in Costa Rica is a must. There really isn't any convenient way to get around unless you can provide your own transportation. However, making sure to do your homework ahead of time is key. Don't fall into the same trap I did - waiting to book a car until the last minute means big risks and even bigger woes.
During a trip to Costa Rice in the summer of 2011, my friend and I naively thought we could depend on public transportation to get us to all of the attractions and activities we'd planned. After two days, we realized this was silly.
The roads in Costa Rica are rough to say the least. While some have been recently paved, most are rocky. Everything feels like you're off-roading, which means that your car can't be low to the ground. We spent eight days driving around in a low rental which also had a low-hanging splash guard on the front of the car. Every time we hit the road, all we could hear was scraping.
After going on a whale watching expedition, we were exhausted from being on the waves and out in the sun all day. In our wet bathing suits, all we wanted to do was get back to the hotel to rest. Unfortunately, our rental blew a tire when we were on a windy road in the middle of nowhere. As if this wasn't bad enough, the tire on the car didn't come off the rim like a normal tire would. It took us an hour just to figure out how to get the tire off the car.
Lesson learned. Book a rental with a car rental company you trust, find a
cheap car rental
, and do it ahead of time. Plus, ask the agency exactly where the emergency kit is located in the car before you take it out of the lot.