New
York Times Suggests to Rent with the Independents
Submitted by
robyn
on Tue, 07/24/2012 - 14:35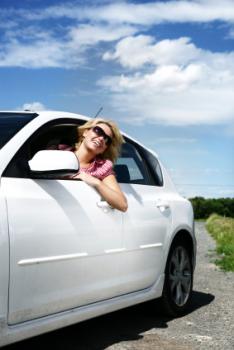 Thanks New York Times - you guys are awesome! 
In their article, "7 Tips for Saving on Rental Cars" the  Times gets right to the point (and to a very valid point I may add!) that one of THE best ways to save money on your upcoming cheap car rentals is by letting go of name brands and sourcing out the independents.  Amen!

This piece is quite timely - it's the summer time and agencies, especially the 'big guys' like Avis, Hertz, Budget, Dollar, etc. like to jack up their prices because they know that many tourists are desperate to get the best car rental deals at the busiest time of the year.  Hey, you can't bemoan these guys for running their businesses and trying to make money.  But, there is an alternative - check out the cheapest car rentals with the Independents.

And bless the Times - they even mention Car Rental Express.  Not that I'm biased (well, I probably am but can you blame me?) but if you want to save 30% or more and find great car rental discounts, CRX is really the best place to go.

And for your reference, the other 6 tips that this article mentions are: dig for virtual discounts, track rates through, avoid the airport, reserve the car for longer than you need it, negotiate and prepay.

If you have any other suggestions or tips as to how to save on car rentals, please do let me know.