The
Need for Sun as Winter Approaches
Submitted by
robyn
on Thu, 10/18/2012 - 09:37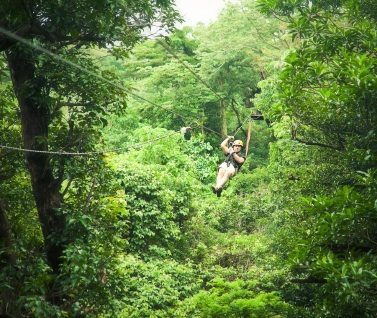 October is a strange month. Some days, you can still pad around in your flip-flops, keep the windows open as you drive down the highway and sip iced coffee to stay cool. Other days, you consider turning your heat on for the first time since last winter. No matter how many warm days we still enjoy here and there, the truth is that the snow will be here before we know it. Why not prepare for the cold before it's too late? Book a trip out of town and to someplace warm so that you can escape once all the leaves are off the trees. Costa Rica is an affordable destination with near-perfect weather. Stay in the Dominical area to experience everything the exotic country has to offer - with the help of the cheapest car rentals, of course.
Are you a nature lover? Dominical is practically within walking distance to nearby rainforest preserves. Except… why would you want to walk when you can drive? Get to your destination early by taking a great car rental deal and driving instead of footing it. That way, you can hike down to the beach before the noon heat hits.
Dominical has tons of activities to do. All of those activities means tons of planning, though. You certainly don't want to depend on a cab driver to cart you around town. It could mean the difference between getting to your whale watching expedition on time and missing the boat, literally. Before you even step on the plane, search for
car rental coupons
and reserve a rental.
Another reason why you'll want to look into the
car rental discounts
available to you is because with so many things to do in Costa Rica, you may want to unwind in your own ride. Think about it - you just went horseback riding and your legs are killing you. Whitewater rafting was a blast, but you're soaking wet. Zip lining was the best experience of your life, but you're a little shaky and need to unwind with relaxing music. Depending on a cab that could be filled with other people who need rides isn't the most relaxing way to travel. And vacations are all about relaxing, even if they're chock full of adventure activities. Plus, don't forget about the freedom you'll have to veer off the beaten path and explore.