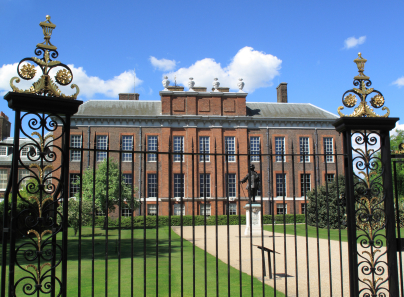 Congratulations Will and Kate!
It's hard to avoid all of the Royal baby-buzz in the air.  It's exciting - you cannot deny it.  Little George Alexander Louis is a sight to behold as is evidenced by all of the photos plastered on the Internet.  Even though he is now a week old, there is still time to travel over to London and take part in the joyous atmosphere.  Car Rental Express urges you to take some time off, pack up the family and head over to the beautiful city of London.  There is so  much to see and do, especially at this time of the year when the weather is warm and the sun is shining.
London is a great place to visit with children.  After renting a cheap car, head out to some of the fantastic London Theme Parks.  Some of these include: Legoland Windsor, the London Bridge Experience, Chessington World of Adventures and Thorpe Park.  The latter is a great place for thrill seekers and those looking to experience some extreme rides.  Another option is to pack up the rental car and head to the ZSL London Zoo.  It is home to over 16,000 animals and has a fantastic petting zoo where children can interact with the animals.  Madame Tussaudes and Sherlock Holmes Museum are exciting places to visit with little ones.  You can come up close and personal with your favourite celebs (well, wax versions of them) and take great photos.
Whatever you decide to do, make sure to include a visit to Kensington Palace.  The State Rooms are open for public viewing.  Between The King's State Apartments, The Red Saloon and The Queen's State Apartments there is a ton to see and do.  And who knows... maybe you'll be lucky enough to catch a glimpse of the Royals taking a stroll in the The Gardens!