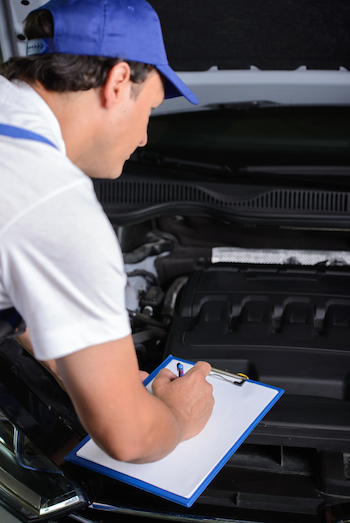 Getting a great car rental deal? Before you even pick up your cheap car rental, print out this car rental return checklist and store it in your wallet - it'll make the end of your trip much easier. It may seem like there's nothing to returning a car, but if you don't follow certain guidelines, you could end up losing your belongings or having to pay extra fees. 
Simple Checklist for Returning a Rental 
• Refill the gas tank so that it's at the same level as when you picked up the car. Stop at a gas station as close to the rental agency as possible so that you don't run the gas down before you drop the car off. 
• Detach your regular keys from the rental keychain.
• Take out any of your CDs that you left in the CD player. 
• Remove any chargers or connectors that you've left in power outlets or USB ports. 
• Take down smartphone and GPS mounts. 
• Use a flashlight to check in between and under the front seats. 
• Check the glove box, middle console, door and pockets, ceiling mounts, and other storage spaces where you may have stashed items.
 • Double check the entire car to make sure you haven't left anything behind. Check the rear shelf, seats, floors, and trunk for belongings. 
Checking for Damage
Before you take the car back to the rental agency, check for any new damage. Make sure that you know exactly what the car looked like before you rented it so that you don't mistake old damage for new damage - this'll be especially important if the attendant questions you about the car. If the car is extremely dirty inside or outside, make sure to vacuum and wash it before returning - some agencies will charge you a fee for returning with a dirty car. 
When You Return the Car 
Always make sure to return the car on time as to avoid additional costs. Otherwise, what good were all those car rental coupons you saved?! When you return the car, leave the keys in the ignition - the car rental attendant will need to read the mileage. If you have to return the car outside of normal business hours, take several photos to avoid any problems. Make sure to document when you returned the car, where you left it, and the condition it was in when you dropped it off.