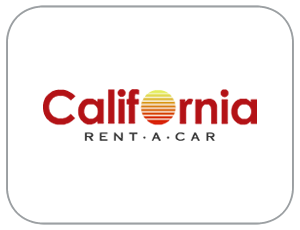 Call me mushy, sentimental, nostalgic or whatever other adjective you can muster up along those lines but I have to say how proud I was to open Auto Rental News and read, "California Rent-A-Car Celebrates 21 Years of Success".  Any time I read success stories about CRX agencies I get all 'verklempt' (sorry for bringing out the Yiddish here but there is no other word to describe my overwhelming feelings of emotion!).
21 years of success is a lot about which to boast.  California Rent-A-Car offers cheap car rentals in the West Los Angeles area.  By renting with this great agency you are likely to come across a smokin' car rental deal.  Whether you want to rent an economy, hybrid, SUV, specialty, luxury or convertible you will likely find some of the cheapest car rentals here.

In Chris Gonzalez's words (Manager of the West LA location), People always tell us that we are in a league of our own when it comes to our customer service. While we are thankful for their words the truth is that all we do is try our very hardest to make sure your experience with California Rent A Car will be a mermoable one and that you will continue to use us for years to come.

So please join me in wishing Chris Gonzalez and the entire California Rent-A-Car Team a hearty congratulations for their 21 years of achievement!  May there be many more to come!