Submitted by
robyn
on Thu, 11/10/2016 - 01:11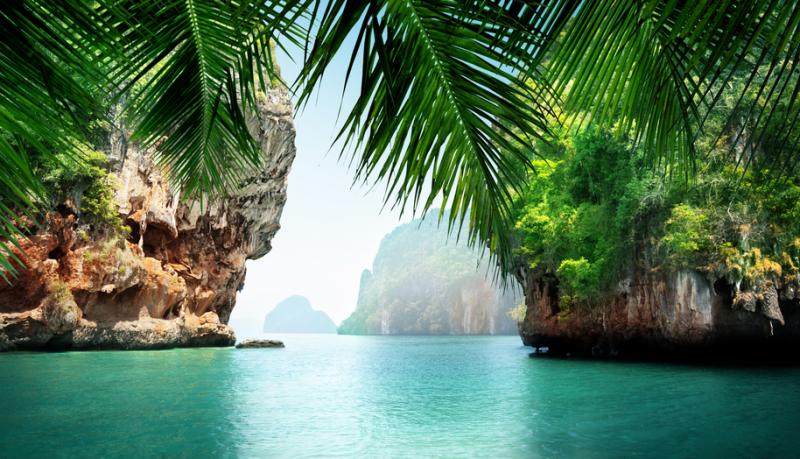 So it's finally happening!  I am taking the plunge and heading to Thailand in January and can't wait.  I've never been before which makes it all the more exciting.  The plan is to spend 3 or so nights in Bangkok and then to hit the Island of Krabi for a week.  Sound luxurious?  I sure as heck hope so!
I have been researching things to do and see in Bangkok.  First on the list is to find a cheap car rental so that I can get from point A to point B with as little hassle as possible.  That said, I am somewhat nervous to be driving the roads of this unknown territory.  According to Drivinginthailand.com, the best way to be is calm, assertive and cool on the raods.  While Thai drivers may not be overly courteous while driving, they are not overly agressive either so if you are used to driving in big cities, it shouldn't be too much of a problem.  I think the bigger obstacle will be finding good car rental discounts.  That said, never say never.
Some of the spots/attractions that I am most looking forward to are visiting the Grand Palace which is the former Royal residence and has since become a museum catered to tourists.  I'd also love to see Wat Arun - a riverside temple with a landmark spire.  I will not leave Thailand without visiting the Khao Yai National Park where I can take a day trip riding on an elephant or without taking a Bangkok night bike tour.  Other night excursions include visiting temples, markets and eating at divine hot spots - either street food or restsaurants.  I plan on living on green papaya salad!
As mentioned, I am also hitting the Island of Krabi.  Just google it and you will see perfection in front of your eyes.  Aqua marine sea, palm trees and beautiful locals.  True candy for the eyes!  I can't wait to hit the Huay Tho Waterfal and go on a safari with Elephant Trekking and bathing.  The agenda also includes a Krabi Adventure Day trip with kayaking and elephant riding once again (I am going to have a sore butt by the end of this trip!).  Finally a James Bond  Island day tour and canoeing from Krabi is a must.
But more than anything, I look forward to finding a cheap car rental and adventuring on my own.  I will try not to get into too much trouble but hey, where is the fun in that??