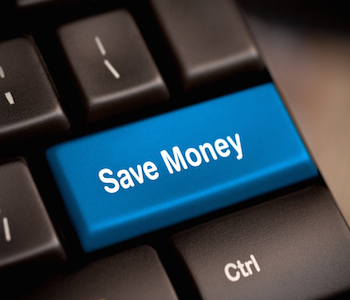 Whether you're hoping to get out of town to avoid another snow storm or you're already planning your summer vacation, it's never too early to brush up on rental car tips. These six ideas will help you save dough while traveling - spend the extra cash on an upgraded hotel room or a first class plane ticket instead!
1. Avoid traveling during the busiest car rental season, which runs from June through August. Or, if you must travel during the summer, hunt down car rental coupons to get the best car rental deal possible.
2. Big name car rental agencies may offer car rental discounts, but that doesn't necessarily mean you're finding the cheapest car rentals around. Instead of going with familiar brands, look into smaller, independent agencies when renting. Since they have lower operating costs, their prices are often as much as 30% lower than rentals from mainstream companies.
3. Calling up the agency and asking about a current car rental deal isn't the only way to find out about discounts. Sometimes the agent you get on the phone won't even know about all of the specials they're running. Search online for coupon codes from third parties - a lot of rental agencies will give discount codes to partner organizations. Plus, you may be able to combine a discount code with a coupon code to double your savings.
4. Whatever you do, don't rent the car directly from the airport - off-site locations usually cost less. When you rent at the airport, you could pay 30% more than if you used the same exact agency elsewhere.
5. Book the lowest-cost car and then negotiate at the counter. Oftentimes, you'll be upgraded for free without having to say a word. Other times, simply asking for a nicer car could get you the upgrade without having to pay for it.
6. Ask about pre-pay discounts. Several car rental companies are giving up to 20% off the total cost for customers who are willing to pay in advance. Just make sure to read about their cancellation policy, which may be more severe when you pre-pay.