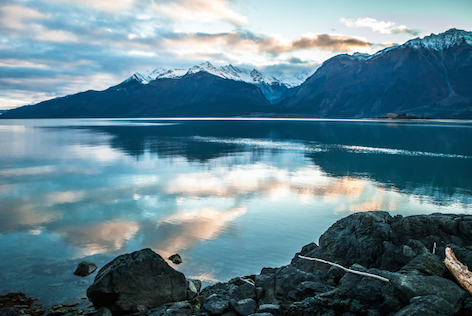 Road trip lovers know that early fall was essentially made for packing the car and hitting the highway. Nothing's better than leaving the grind behind for a few days (or weeks!), getting a great car rental deal, turning your favorite tunes up and visiting places you've never been before. These three road trips will help you live in the moment and make the most of your fall.
1. Big Sur Coast Highway in California
The Big Sur Coast Highway reaches 1,000 feet above the Pacific Ocean. You'll travel over rugged terrain and through the wilderness, and you'll be treated to gorgeous views for your effort, complete with plenty of Redwood trees and canyons. Along the way, stop in the various small towns you pass through; pick up fresh goods at the farmers' markets and browse art galleries before getting back on the road.
2. Seward Highway in Alaska
Most people would say that just setting foot in Alaska means being able to cross something off their bucket list, but if you really want to improve the experience, there's nothing quite like the Seward Highway. While traveling on the Turnagain Arm, travelers often spot beluga whales. Skiers can make a stop in Girdwood, and if the snow's already melted, this is a great place to mountain bike. Nearby is the Alaska Wildlife Conservation Center, which is where you can see wildlife up close. At the beginning of Seward, take the Old Exit Glacier Road to the end, then get out for a 20-minute walk that leads up to the glacier's face. The highway ends at Kenai Fjords National Park in Seward. Keep in mind that when you can get cheap car rentals thanks to car rental discounts, the trip becomes even more enjoyable!
3. Historic Columbia River Highway in Oregon
Not even one hour from Portland, the Historic Columbia River Highway stretches between Oregon's extremes. On the western end, the land is wet and mossy, and the road travels along a canopy of evergreen trees. Take note of the Sandy River, which is where Lewis and Clark camped out in the early 1800s. The highway then goes past blueberry fields and orchards, with views of Mt. Hood. Several waterfalls lead the way to Multnomah Falls. As you approach the Mosier Twin Tunnels, you'll notice that the lush greens turn to a dry plateau by the Columbia River.