The
2013 Auto Rental Summit is Around the Bend
Submitted by
robyn
on Wed, 10/09/2013 - 10:11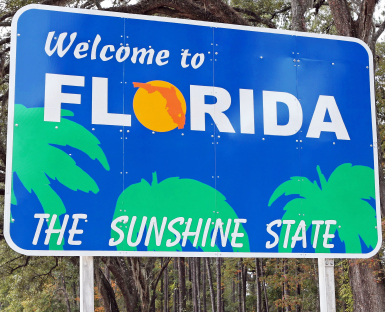 How is it possible that it's already mid-October?  Seems like yesterday that I was packing the car full of towels, shovels, buckets and suntan lotion with kids in tow to spend the day at the glorious beach.  And now... I am sitting at my desk, looking out my window and the gray skies and shivering in my seat.  Sure, this is the reality of living in Canada - we have our 4 definite seasons.  But why can't summer last just a little bit longer?  It is quite discomforting that the only way I can get my required allotment of vitamin D is in pill form.  Seriously?
There is some sunshine in the horizon however for at least two of my co-workers.  Both Stan Levy (Chair of EIT/Car Rental Express) and Tom Laws (Senior of Application Development) are going to be dusting off their suitcases soon to hit the Florida sun.  Am I envious?  Sure, I won't lie, but the two of them are both well-deserving of some glorious sunshine.
On November 4th, 2013 Stan and Tom will be leading the following seminar: How to Measure Customer Care and Staff Performance.  This discussion is geared towards Rental Agencies with the hopes of offering them insight on how to provide the best possible customer service to their renters.  Stan and Tom will be giving an overview of Car Rental Express' Renter Rated Program.  This program encourages renters to complete a short questionaire at the end of their rental and rate the agency based on the following criteria:
Promptness
Rate quote honored
Staff knowledge
Courteousness
Vehicle availability
Overall Satisfaction
Fairness of policies
Good value
Would rent again
Recommend to others
Additionally, renters are provided with the opportunity to write a short review of the agency and their experience which will then be displayed at Car Rental Express.  All renters are encouraged to do this, whether they rent a mini van, cargo van, cheap compact or luxury vehicle.  All opionions matter and as far as we are concerned at CRX, the more the better.  It really is our goal to make sure that agencies are providing top-notch service - because if they are not, it is our job to take action.
So, if you are lucky enough to be in the Fort Lauderdale area next month, make sure to rent a cheap car and hit the Fort Lauderdale beaches.  Maybe you'll be lucky enough to catch a glimpse of our two Car Rental Express superstars!  And if not, no worries - soak up some sun for me.