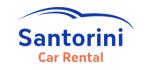 You are renting with
Santorini Car Rental
Company Profile
---
Pickup / Dropoff Services
Santorini Car Rental provides pickup / dropoff services. Free pick-up anywhere on Santorini (port, airport, hotel, any spot, exept Oia). Free drop-off anywhere on Santorini (port, airport, hotel, any spot, exept Oia).
---
Airport Service
Santorini Car Rental is located at the airport. Call us, email us or use our online reservation form and we ll pick you up from the airport.
---
We serve the following markets
Travel Agents
Airline Employees
Local Renters
Tour Groups
Conventions / Special Events
Special Group Rates
Long Term Renters
Students / Young Drivers
Insurance Replacement Rentals
Military
Government
Corporate Clients
Travellers
---
Special Services
30% Discount for online booking Free pick-up anywhere on Santorini (port, airport, hotel, any spot) Free drop-off anywhere on Santorini (port, airport, hotel, any spot) Free unlimited mileage Free additional drivers Free General Insurance against third party liability Free Protection against theft Free 24/7 roadside assistance Free map of Santorini Island Free child/baby car seat or Booster Seat Cars at excellent mechanical condition Credit card is not required for online booking - Book now, pay later, upon pick-up
---
Age Requirements
Minimum Age: 23You should be 23-years-old or older.
---
Cash Deposit Rentals
Santorini Car Rental accepts cash deposit rentals.We do accept payments on delivery.
---
Locations and Local Area
Santorini Car Rental has the following locations:
Santorini(Santorini, Greece)
The Cycladic Islands are world-famous for their picturesque towns of cubic white-washed homes and blue-domed churches. Santoríni is especially famous for the towns of Fira and Oi­a, whose white and pastel-colored homes and churches-- seemingly stacked on top of each other-- are perched on the cliffs of the caldera. Many of these traditional homes are built on cliff-side caves, thus having a much larger interior than their exterior would suggest. The architecture of Santoríni's picturesque towns is typically Cycladic, but with strong neoclassical and baroque influences visible in many of the island's churches and public buildings. While Santorini cannot claim a prominent art collection, why not see some local and international artists work by visiting the Art Space Gallery and Winery in the small village of Exo Gonia, on the way between Fira and Kamari. Art Space is a winery built in 1830, an old canava. Also an museum with old installations for raki and tomato-juice. Owned by the same family (Argyros) for three generations. The landscape here --the blue sky, the little white houses perched on gigantic rocks on hills that plummet to the sea, the lemon and orange groves, the pink and white churches that look like pastrycakes, the faces and warmth and expressiveness of the Greek people -- little wonder this may be the most photographed scenery in the world.
---
Corporate Address
Santorini Car Rental
Kamari, Thira
Santorini, other 84700Greece
---
We rent the following types of vehicles
Cars
Vans
SUVs
Trucks
Luxury
Exotics
Specialty
All our cars are at excellent mechanical condition.