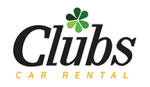 You are renting with
CLUBS CAR RENTAL
Company Profile
History
Clubs Car Rental is one of the most exclusive privately owned Auto rentals company in Miami. With an extensive collection of vehicles in its fleet Choose from among of economic & exclusive cars , Our cars are the latest models, 2015 & 2016 models with low miles. Our friendly team of professionals will gladly assist you in selecting the perfect car that's right for you. Years in business: 3 Real Reviews From Real Renters
---
Airport Service
CLUBS CAR RENTAL provides shuttle service to and from the airport. Our offices are currently located outside of the Miami Airport, for pick up please give us a call to 1-800-437-5707 totally free from a public phone AFTER collecting all of your luggage. Our Courtesy Shuttle will pick you up at the Miami Rental Car Center. You will be able to pick up the MIA Mover at the Airport (3rd floor) which will take you to Rental Car Center. Once you arrive at the Rental Car Center please proceed to the left and look for the sign OFF AIRPORT RENTAL CAR SHUTTLE. Proceed past that sign to the next sign, which indicates SHUTTLES, and follow that outside to pickup area 1 or 2. You will then board one of our vehicles and you will be at the office in no more than 3 min. Always make sure to be on exit 1 or 2 outside of the rental car center.
---
We serve the following markets
Government
Military
Airline Employees
Travel Agents
Long Term Renters
Conventions / Special Events
Tour Groups
Local Renters
Travellers
we rent to travellers, tourist, local renters or any person that is interested on our service.
---
Special Services
we offer a curtesy shuttle to our customers, we offer roadside assistance to our customers.
---
Age Requirements
Minimum Age: 21Minimum Age: 21 Age 21 to 24 DRIVERS AGES 21-24 MAY RENT FOR AN ADDITIONAL CHARGE OF $12.95 DOLLARS PER DAY.
---
Cash Deposit Rentals
CLUBS CAR RENTAL accepts cash deposit rentals.Credit Cards will be processed for estimated total charge plus $250.00 deposit on Economy through Standard vehicles and a $300.00 deposit on Full-sized cars, , SUVs. Renters who use a DEBIT CARD must pay for the Deductible Waiver or the Collision Damage Waiver. Additionally, we might collect deposit in cash or debit. $500 deposit with debit card
---
Locations and Local Area
CLUBS CAR RENTAL has the following locations:
CLUBS CAR RENTAL(MIAMI, FL)
CLUBS CAR RENTAL ORLANDO(ORLANDO, FL)
we are located next to Miami International Airport. ( 3396 NW SOUTH RIVER DR, MIAMI FL 33142 )
---
Corporate Address
CLUBS CAR RENTAL
3396 Nw South River Drive
Miami, FL 33142United States
---
We rent the following types of vehicles