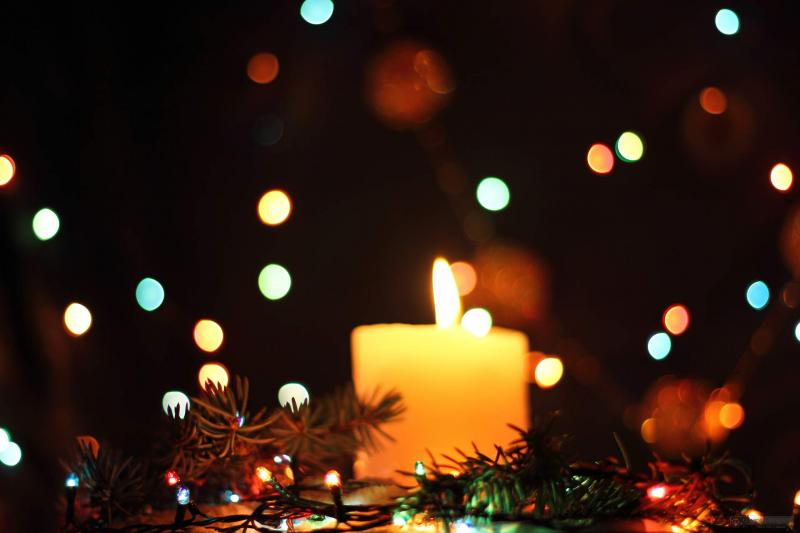 Just the phrase "holiday travel" can strike fear in the hearts of millions of people. With worrisome weather delays, crowded airports and roads, cranky children and overbearing relatives to deal with, it's no wonder traveling during this time of year can be stressful. But while we can't control the weather, there are plenty of things we can do to help the process of reaching our loved ones go smoothly.
We've rounded up our best tips and tricks from years in the travel industry to ensure you and your family enjoy a merry and bright holiday season this year...because as hectic as it can all be, there's no place like home for the holidays.
Flights and Air Travel Tips
●      You've already booked your flights, right? For the holiday season, it's best to book early. But if you haven't, fear not—many sites offer last-minute travel deals. If you can be a little flexible with your travel dates, you'll have even better luck. Travel at off-peak times like mid-week afternoons and late evenings to avoid crowds.
●      Plot your connections carefully when booking your flight. Allow for sufficient time during layovers—40 minutes during the holiday season probably won't cut it. Avoiding the tight connections will save you a sprint through the terminal or, worse, a missed flight.
●      It's always better to be too early than too late to the airport. Arrive 30 to 60 minutes earlier than you normally would for a flight to allow for long security lines and other snafus. Print your boarding passes at home and go over the TSA requirements for carry-ons before you arrive to avoid being the people that hold up the lines.
●      Speaking of boarding passes, pulling them up on your mobile device will save you e
●      Do not over pack. Pack as lightly as you possibly can. You may be bringing home gifts, so keep that in mind. Clothing can be rolled and "vacuum packed" into large plastic freezer bags. Find creative ways to recycle your outfits and leave all but the necessary toiletries at home.
●      Do all of your errands the day before, including filling up your car if you're driving to the airport. No one has time to stop for gas on the way!
●      Keep phone numbers for everything handy: your hotel, your car rental agency, your airline and the friends and family you'll be meeting at your destination. If you have to make a last-minute call, you don't want to have to dig for them.
●      Pack your own snacks. Think ahead. You can take chopped fruits and veggies, trail mix and protein bars in your carryon. If you experience a delay or your flight doesn't serve a meal, you'll have healthy, free options instead of overpriced mediocre food. If you get "hangry," you might make a critical error and miss a flight. 
Car Rental Tips
●      Shop around for the best deals… or let Car Rental Express do it for you. We use the Revolution Reservation System, which powers our site and gives us options from 100 private websites including independent car rental agencies.
●      You'll have better luck choosing a less popular option. Rather than automatically choosing a compact or standard car, go for luxury car rental or sports cars. There will be less competition that way and it could save you some serious waiting time.
●      If you'll be driving long distances, consider a hybrid car rental.
●      See if the company you choose offers any long-term rental specials. Even if you only need a car for five days, you might actually save some money if you rent it for seven.
●      Call the day before you travel and confirm your reservation. Have your confirmation number handy.
●      Read the fine print. Make sure you're aware of all the fees included in the car rental cost. For example, if you don't return the vehicle with a full tank of gas, you could be charged a hefty fee.
●      Make sure you inspect the car for damages before driving off with it. Take pictures with your phone for evidence. You can never be too careful.
●      Plot your path and save on gas! Sites like GasBuddy.com allow you to look up gas prices and plan your fill-ups accordingly.
●      Going on a road trip? Stop where kids eat and stay free. Many restaurants have these special promotions, and there are plenty of hotels with free continental breakfasts.
●      Drive the speed limit. Not only will it lower your risk of getting into an accident or getting pulled over, but it can actually increase your car's fuel efficiency. 
General Holiday Travel Tips
●      Stay connected. In addition to GasBuddy, there are numerous travel apps that can help you have an easier time. FlightStatus and GateGuru are good options.
●      Do your research. Plan alternative routes if traffic makes you crazy. There may be roads less traveled that will be easier to navigate. Also, creating a basic itinerary will help you ensure you have time to do everything on your list and see everyone you'd like to see.
●      Ship your gifts or give gift cards. There's no sense in lugging wrapped packages through the airport.
●      Keep calm. Remember, even the most frustrating experiences and delays will make great stories one day.
Safe travels!