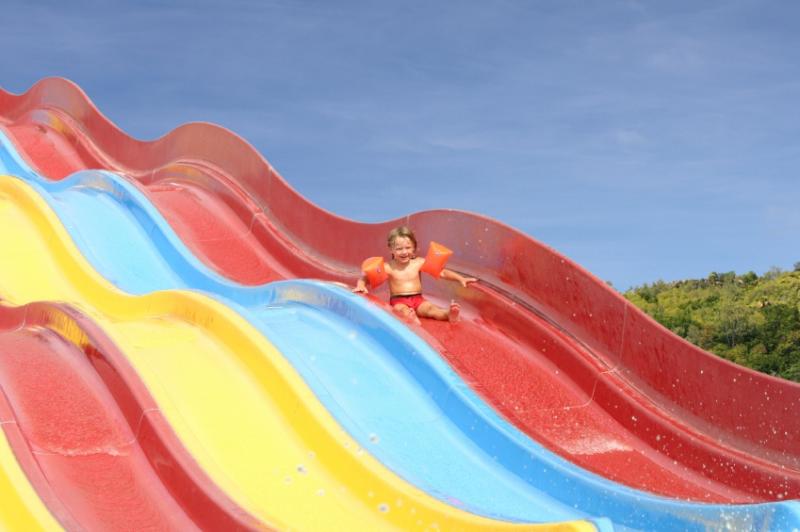 Summer's coming to a close! If you haven't already, it's time to take advantage of the amazing water parks throughout the Eastern U.S. Gather up info about cheap car rentals, pack up the car and head out to soak up what's left of the sun. Since you're saving so much with car rental discounts, you can afford to stock the car with a few extra water toys and yummy snacks for the kids.

1. Wilderness Territory Waterpark Resort at Wisconsin Dells near Madison, Wisconsin

Whatever you do, don't skip the Hurricane, this water park's most famous ride. You'll feel what it's like to be in the eye of a storm as you quickly descend down a four-story funnel. The rest of the scene is set with lightning, thunder and fog.

Bonus: Kids eat free when mom or dad buys a meal! Between that and the cheapest car rentals you can find, you'll save a bundle on summer vacation.

2. Kalahari Resort in Sandusky, Ohio

A few years back, Kalahari's water park doubled in size. Today, their claim to fame is the Swahili Swirl, where four people get into an inner tube only to be ejected from a steep slide into a humongous bowl. You'll circle the bowl three times (don't get too dizzy!) before washing down the drain and dropping into a pool. Need to relax after that? Head to the Texlon roof to relax with tropical plants nearby.

3. Aquatica by SeaWorld in Orlando, Florida

Get up close and personal with nature on the Dolphin Plunge's underwater tubes that send riders into a dolphin-populated lagoon. Don't worry, you're not really swimming with them - it just feels like you are! Aside from the plunge, the park also has 36 slides, a variety of rivers and lagoons, and plenty of beaches. There's so much to do in Orlando, make sure to save your car rental coupons so you can explore all of the area's theme parks.

4. Splish Splash in Long Island, New York

Dying for a water-infused thrill? Check out one of these four rides (or all of them!): Dragon's Den, Hollywood Stunt Rider, Barrier Reef and Alien Invasion. Need even more adventure? Drop eight stories in just three seconds on the Cliff Diver. Even if you're a New York native, save your car from dings by getting a car rental deal and taking a loaner car instead.