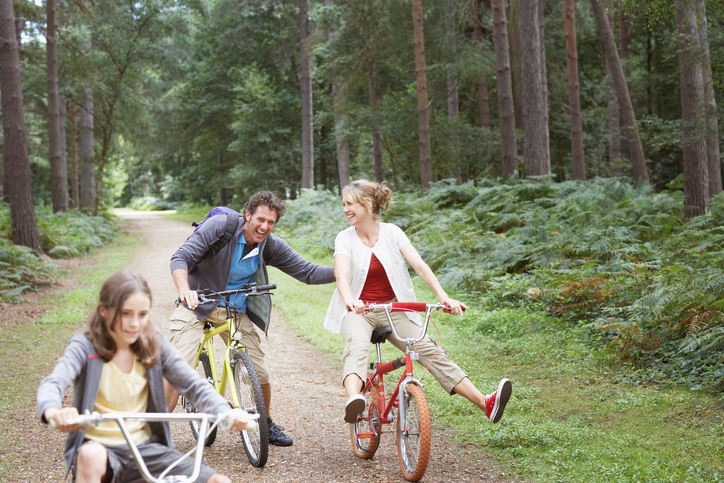 It's hard to believe that the summer is over and that it's back to school. The summer, as always, passed by way too fast. But there is no need to get the blues... a new school year means exciting new possibilities both at school and at home. Kids do not get their sole education from school - that's a given. They learn so much from home and as parents we have so much to teach them. Perhaps it's time to sit down and consider some exciting educational trips you can take with your children this coming school year. Below are just a few suggestions in the United States, but the world is your oyster so go ahead and explore the possibilities. Rent a cheap car, pack up and head out over a long weekend or school break. Below are 3 suggestions for activities you can do:
1. Go Camping! Save money by using car rental coupons and pack up your camping gear. Camping is a relatively inexpensive way to spend time with your family exploring the great outdoors. There are some awesome spots to visit, some of which include: Acadia National Park in Maine; White Mountain Nation Forest in New Hampshire; Green Mountain National Forest in Vermont; Shenandoah National Park in Virginia; Minnewaska State Park Preserve in New York and many, many more!
2. Visit some Museums! The US is full of exciting and educational museums (upwards of 35,000 to be exact!). Of course for those of you on the East Coast and near or in New York there is the American Museum of Natural History, the Metropolotan Museum of Art, the Guggenheim Museum and the Museum of the City of New York, to name just a few. Boston's Museum of Fine Arts is known to be one of the best in the country. According to Forbes.com, some of the other best museums in the country include: Art Institute of Chicago; National 9/11 Memorial & Museum New York City; National WWII Museum in New Orleans; Smithsonian National Air and Space Museum in Washington, DC; USS Midway Museum in San Diego; Getty Center in Los Angeles; and the Kennedy Space Center Visitor Complex in Titusville Florida.
3. Go Biking! According to Fodors.com, these are the best bike vacations in the US. So rent a cheap SUV, pack up your bikes and take the family on an amazing tour. Some places include: Palisade, Colorado; Santa Fe, New Mexico; Travelers Rest in South Carolian; San Juan Islands in Washington; Point Reyes in California; Fredericksburg in Texas; Moab in Utah; Philadelphia in Pennsylvania; Burlington in Vermont and Louisville in Kentucky.