Mobile
Phones: A New Era of Booking Travel!
Submitted by
robyn
on Thu, 08/26/2010 - 10:06
The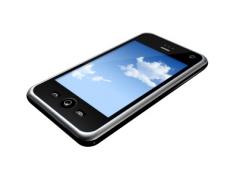 world is a changin' and nothing is leading this change faster than technology. Since the inception of the Internet, travelers' lives have been made easier since virtually all planning, organizing and booking can be done, well, virtually!  I can't even remember the last time I had a paper airline ticket.  The last time I checked in for a flight I handed my iPhone over to the attendant who proceeded to scan my information into her systems directly from my screen.  Goodbye paper, hello mobile phones!
Mobile phones are the new, cutting edge form of travel technology.  Why open up your laptop to make a booking when you can do it on the phone?  The latter is smaller, more compact and definitely a lot lighter!  Truthfully, it's a no brainer if you ask me.  On the Breaking Travel News! website, there is an article entitled, Mobile Gains Momentum with European Travelers.  This piece explains that consumers are using their phones as one of their main mediums for booking travel.   This is especially evident in the U.K., France and Germany where,
"more than 90% of travelers plan to carry mobile phones with them while traveling in the upcoming year... [and} [i]n these three markets, usage of mobile devices for travel-related activities is likely to double in the next year."
This article goes on to explain that any travel-related business that wishes to compete with this growing trend of mobile users is going to have to develop mobile-friendly versions for their online services.  While the mentioned piece focuses on three European countries, there is no doubt that the rest of the world, Asia in particular, is following suit.  People want to book travel easily, and what could be easier than doing it from your own mobile phone? 
And booking travel via a mobile device is not only limited to airline flights and hotels.  You can now book online car rentals on your mobile!  The Revolution Reservation System is the product that powers various car rental Private Label websites as well as Car Rental Express (which should be Mobile-friendly by the end of the year).  Not only can you reserve a vehicle, but you can also make changes to your reservation dates, the type of vehicle you want and/or the location of pickup. If you are a traveler who is constantly on the 'fly' this is going to change your life.  You can reserve a car the second your flight lands on the tarmac or book a hotel room for an extra night when your boss tells you that you have yet another, unexpected business meeting the next day.
Is life getting too easy?  Are we getting lazy?  Maybe, but hey, if you've got it, flaunt it!  And you might as well have fun while you're doing it!