Chain
Car Rental Agencies Getting Worse
Submitted by
robyn
on Tue, 04/27/2010 - 14:54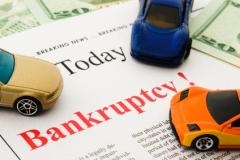 Comments from an article taken from USA Today: http://www.usatoday.com/travel/news/2010-04-06-rentalcars06_CV_N.htm?csp... by Gary Stoller
Just say the word 'recession' and it's easy to regress to flashbacks of 2008/2009 when the world economy turned upside down. Businesses all over the globe were hit hard and many plunged into debt and bankruptcy. It was a time of layoffs, downsizing, foreclosure, lifestyle changes and STRESS.  As Stoller makes clear, large car rental agencies, the major brands, did not escape this massive disruption and subsquently were rattled to the core.
The article by Stoller explains that since major agencies were unable to obtain credit, and were facing difficulty refinancing debt, they could not purchase new cars.   They had to rely on their older models which left renters the only option of hiring cars that had accumulated tens of thousands of miles.  Renters also had fewer types of models and classes from which to choose and were rarely offered the opportunity for an upgrade.  Often, their only 'choice' was whatever was available on the lot. 
Cutting back on costs led to other annoyances faced by renters.  As the referenced article outlines, some of these include:
Agencies had to downsize their staff and thus customer service was reduced to a minimum.  Cars were dirty, scattered with garbage and often reeking of unpleasant odors.
Cars were not properly repaired and renters would pick up their rental full of dents and dings.
Longer lines at the rental counter - less staffing leads to longer waits.
Rental rates were raised in order to compensate for the economic downturn.
I find it interesting that since the large rental companies were struggling, the independent agencies were suddenly in a position of being on an equal playing ground with their 'big-whig' competitors.
Smaller scale, independently owned agencies are run by people like you and me - people who aren't  working for "The Man" and have a genuine interest in their customers and feel a tremendous amount of responsibility.  Do you think that if you rented with one of the major brands and requested to speak with "The Boss" you would be granted that opportunity?  Chances are, probably not.  And why?  Because the owners of these companies have such a massive turnover in renters that they simply do not have the time to interact with their customers.
Conversely, you can often speak with the owner of an independently owned agency if you so requested because he or she has a vested interest in keeping you happy.  They want you to rent again.  It is also in their best personal interest that your rental is clean upon pickup, properly taken care of and repaired when needed.
A customer who rented with All Car Rent A Car, an independently owned agency in New York, summarizes quite well why renting with an independent agency is the best choice,
"I rented my car from All Car Rent a Car because I live in Brooklyn and I like to support local businesses. Also, All Car Rent A Car has locations within walking distance of my house, and is a convenient and inexpensive rental agency. All Car Rent a Car is great in comparison to those large national chains who are more expensive and have often lost my rental information. The people at All Car Rent a Car were friendly, my car was there and ready when I came to pick it up, and their prices can't be beat! I would definitely rent from them again." - Nathan Kensinger (Taken from https://www.carrentalexpress.com/testimonials.html)
The next time you need to rent a car, choose to rent from an independently owned agency and support the locals.  You can be guaranteed that the quality of your rental, the customer service you receive and your overall experience will be exceptional.