Ideas
For An Ultimate Girlfriends' Getaway
Submitted by
Anonymous (not verified)
on Fri, 03/11/2016 - 17:08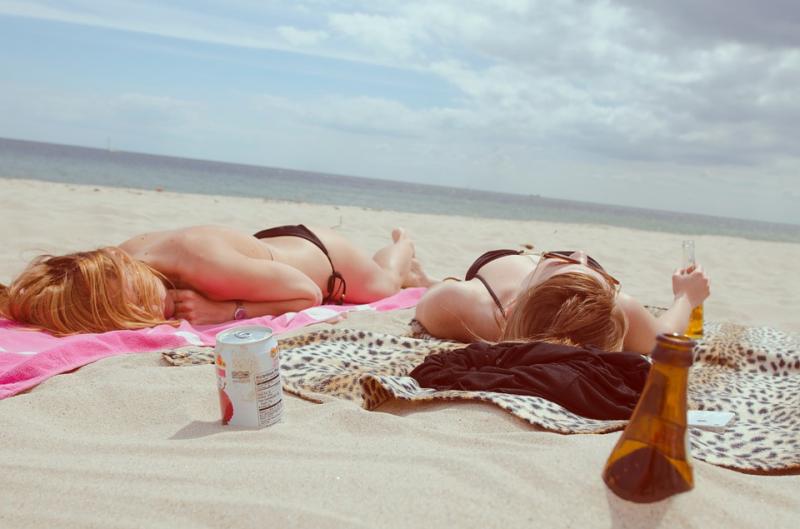 When was the last time you took a vacation that was "just the girls?" With spring on the horizon and March being National Women's History Month, it's a good time to think about booking a getaway with your lady friends. The Girls' Getaway is so popular in the US that numerous hotel packages, spa deals and cruises exist in hopes of enticing the female crowd. If you decide to embark on a spring getaway with your friends, all you'll have to do is figure out which direction you'd like to go. 
Flights are currently pretty affordable, depending on your destination—several airlines are running spring specials. Of course, nothing tops a good old-fashioned road trip with a couple of your best friends. It gives you more time together as well as the chance to see more places. Whether you fly or drive to your destination, treat yourselves to a luxury car rental to maximize the experience.
It starts with planning
Before you hit the road, gather your crew together and make a few plans. Take a poll and find out where everyone wants to go and how you'd like to get there. Do you want to drive straight to your destination, or would you rather make a few pit stops along the way and explore? Do you want a luxurious five star hotel experience, a cabin in the woods, or something in between? Figure out what everyone has in mind before you proceed with plans.
Next, discuss budget. What is everyone's spending limit for accommodations and activities? Will you split gas costs evenly or "sign up" for covering expenditures like fuel, road snacks, brunches on the road? Not everyone will have the same amount of money they can spend, so discussing these matters beforehand will help you avoid awkward conversations or misunderstandings later.
Although you probably know your friends pretty well, do discuss small matters you may overlook that could be an issue later. Does anyone have allergies or food sensitivities? Is someone allergic to perfume or scents? Can everyone drive a stick shift, or should you get an exotic car rental with an automatic transmission? If you don't know, ask now. You'll be glad you did.
So, where should you go?
Your options this time of year are practically endless. But if you could use a little guidance on your destination of choice, these are some of the best spots for getting away with the girls:
●      New Orleans. Beignets, shopping and endless indulgences? Sounds great! The French Quarter is reason enough alone to visit, but the fact that NOLA has been ranked a top city for desserts doesn't hurt.
●      Nashville. Even if your friends aren't that into country music, they'll appreciate Nashville… but if they are, even better. Between the delicious barbecue, bars full of hopeful country stars singing their hearts out and an impressive number of free things to do, this city is the perfect place for a getaway.
●      San Diego. You've got peaceful beaches, a vibrant nightlife and amazing restaurants, all within a few miles of each other. Plus, you can stay at La Valencia, a 1920s-era hotel in La Jolla that happens to be pink.
●      Las Vegas. Sin City is always a good option for a ladies' only vacation. Even if you don't gamble, you can keep yourself occupied with spa days, shows, fine dining and trips to the pool (those usually start in April).
●      Portland, Oregon. With their sales tax free shopping, fresh seafood, local pinot noir and craft beer and The Nines Hotel downtown, the Rose City is an amazing place to visit. Plus, the beautiful Oregon Coast is just a two hour drive, so you'll be able to see the ocean on your urban getaway.
●      Portland, Maine. For those on the other coast, check out the other Portland. Don't pass up the chance to see downtown's First Friday Art Walk, when admission to the museum is free and the streets come alive with performers and open galleries.
●      Kansas City, Missouri. Come see why this midwestern city was nicknamed Paris on the Plains. You and your friends can enjoy museums, high end department stores and great classical music.
●      Sedona, Arizona. Relaxing hotels and spas. New Age gurus. Vortexes. The most gorgeous sunsets you'll ever see. What's not to love about Sedona?
●      Missoula, Montana. Enjoy the picturesque mountains, relaxing vibe and nearby Lolo Hot Springs if your group is looking for a peaceful getaway.
Enjoy your trip!