CRX
Attends Anual ACRA Show
Submitted by
robyn
on Wed, 04/30/2014 - 12:25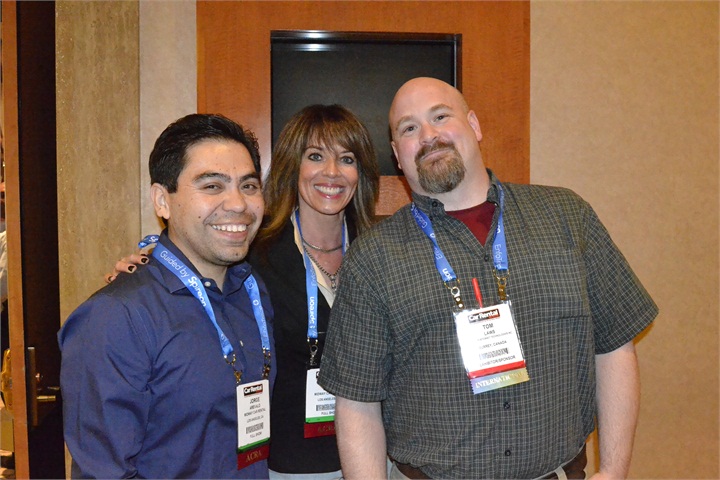 This posting is a bit overdue, so my apologies to all.  But better late than never...
Three representatives from Car Rental Express (Stanley Levy, Tom Laws and Jeff Wedemire) were proud to attend the annual ACRA (American Car Rental Association) 2014 Summit in Las Vegas, mid-April.  People from all over the world, representing a large number of car rental-related companies were in attendance.  There were networking sessions, educational seminars and all sorts of other opportunities for people to learn more about the business.  According to Stan Levy, Chair of Express ITech/Car Rental Express,  there were,
...many new faces in this rapidly growing industry.  CRX had the opportunity of making contact with new players,  and renewing connections with long-time clients. CRX's new partner for the Direct Connect Europe Program (Skyscanner.net) is creating a buzz with the possibility of more European reservations.  In addition to this, it became quite clear that Independent agencies want prepaid reservations.  They also want to have the ability to process credit cards on their own.  All in all it was lots of fun...good friends, good liquor, and the food was hugely plentiful.
It goes without saying how important it was for Car Rental Express to show their 'face' at this show and will no doubt be attending again in future.
*Attendees Beith and Jorge from Midway Car Rental and our own Tom Laws, representing Express ITech.