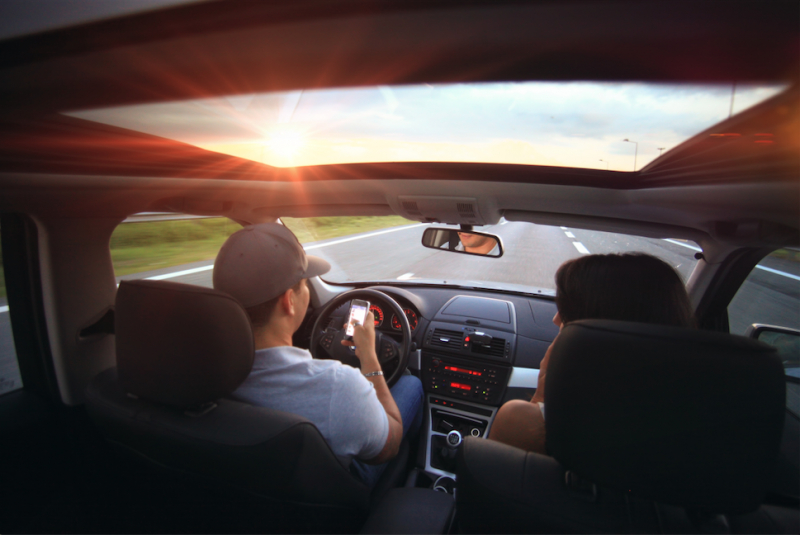 Are you hearing the call of the cross-country road trip? It's something everyone should do at least once in their lives, preferably many times. Of course, if it's not something you do right after high school or college, real life tends to get in the way. Once you've got a full-time job and a family to tend to, taking the time to drive across the nation and back starts to seem far-fetched.
But it doesn't have to be that way. You can comfortably do a cross-country road trip over your kids' Spring Break or using a week of vacation time, especially if you plan out your must-see spots and decide where to stop and spend time and where to drive by. We highly suggest including a hybrid car rental in your road trip plans—that way you won't have to worry about making sure your car can comfortably handle the journey, and you'll also save money on gas. Check out car rental company reviews online before making your decision.
Allow 7-10 days to take your trip. Map out your route based on what you'd like to see, knowing you'll have to keep it brief. Then keep these tips in mind while you plan:
Try to include a mix of man-made attractions and natural wonders on your itinerary. Many of our beautiful national parks are worth seeing, but so are gorgeous skyscrapers and theme parks.
When creating your budget, allow some extra room in case of a minor roadside emergency and other unexpected expenses. If you have a lot left on the last day or two of your trip, you'll be able to enjoy a nice splurge.
Know your travel style. Whether you're traveling with your own family or a few good friends, every person has their own preferences when it comes to traveling. Some enjoy having a detailed itinerary so they can plan ahead, some like to spontaneously hit the road and see what happens. We suggest a healthy mix of both, especially for a shorter trip—have a mileage goal and a "must-see" list every day, but always allow for a few hours of exploration. But most importantly, talk to your companions and make sure you're all on the same page.
Research lodging before you go. Even if you're not 100% sure of where you'll end up each night, it's good to have some hotels or campsites in mind and see what their reservation policies are. Definitely reserve a hotel room or other lodging for your first two nights to get you started—you don't want to waste any time desperately searching for a place to sleep.
Set some kind of a fun goal. Will you stop at every state sign and see a picture? Eat pizza in every city to see how it compares? This will help you make memories and enjoy your experience.
Download every app you think might help you, like Hotels.com and GassBuddy.
Double check your roadside assistance plan. Double check your car insurance policy. Double check the policy of your car rental company. You don't want any negative surprises on the road for any reason!
Pack like a minimalist. You're in a car, not on a plane, but you still have to share your space with others. Plus, who want to lug excess luggage around? Pack the basics, and pack a lot of clothing in simple colors that mix and match well. Go for light, comfortable fabrics that won't easily wrinkle. But do pack enough clothing and underwear to get you through the trip, because doing your laundry is never guaranteed.
You can save money, and possibly your waistline, by packing some healthy snacks. Even if you don't have a cooler, you can fill sandwich baggies with crackers, popcorn, dried fruit and frozen grapes. If you want to pack sandwiches, hard-boiled eggs, string cheese and cold beverages, invest in a travel cooler that uses a car charger. Staying at hotels that offer free breakfast and researching affordable restaurants in the areas you'll be in will also help keep the food costs down.
Keep your car interior clean and comfortable. You'll be spending 6 to 12 hours inside it every day, so you may as well make it a pleasant place to be. Keep garbage bags, hand and face wipes and Febreeze handy. Toss the garbage at the end of every day, wipe down the car's interior a time or two and treat it to a nice car wash at your halfway point. You'll be glad you did.