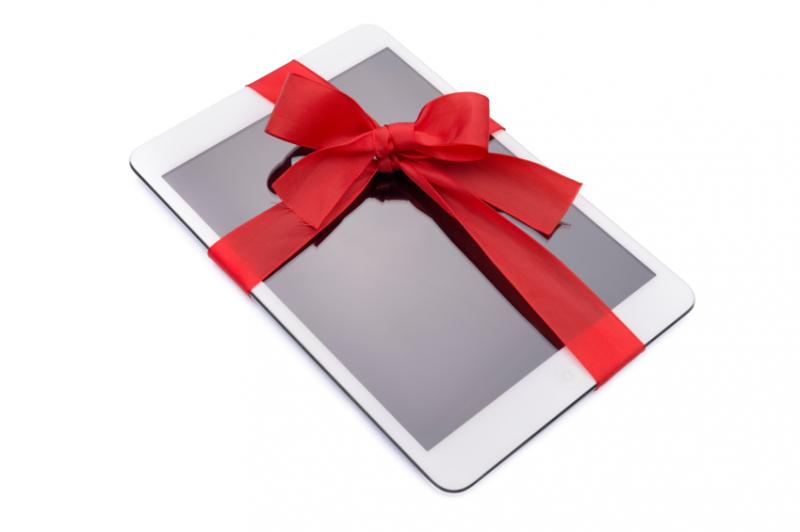 Many of my previous blogs have focussed on current events, travel news and the like.  This time I would like to be a tad more personal and tell you a bit aobut my job here  (or more specifically, tell you about the favourite part of my job).  I wear many hats here at Express ITech/Car Rental Express.  I write weekly Blogs, send out invoices, manage accounts, sell our products and services - these are all tasks that take up my days.  And while they are exciting, interesting and intriguing, my absolute FAVOURITE job is managing the Rate & Win Program. 
I have discussed this program in past blogs but have never expressed the thrill and excitement of actually notifying winners that they are now the proud owners of a NEW iPad Mini. 
For those of you who are unfamililar with the program, here is  how it works:
Upon completion of their rental, renters are sent an email that asks them if they would like to rate their rental
Renters complete a very short survey that is based on 9 criteria (Promptness of Services, Rate Code Honored, etc.)
Renters can also add comments
At the end of each month, our systeme randomly selects a winner from a pool of renters who completed the Rate & Win Form for that particular month
I email and call the winner!
Hands down, it's this last point that is my favourite part of the job.  I first email the renter to notify them and then follow up with a phone call.  At first, most winners assume I am calling from sort of telemarketing company and have their finger hovering over the 'off' button.  But I am fast - super fast and prevent them from hanging up by saying, "this is real, this is real, I promise!".  And then the conversation goes uphill after that.
They send me a few things I need (photo, etc.) and then we post their comments.  Feel free to take a look and see how many happy renters we've had in the past.   I am going to include some of my favorites here:
As a corporate pilot I travel non-stop and have a "gold card" with almost every car rental company in existence. I booked with EZ rent-a-car simply because of the outstanding low rate, and I was truly impressed with the service that I received! Check in was a breeze, and the car attendants in the garage took the time not only to direct me to where I was going, but re-routed me from my pre-printed directions to avoid all the toll roads and saved me well over 10 dollars!! From a seasoned "Road Warrior" I give EZ Rent-a-car two thumbs up and already have another reservation booked! ~ Robert D. from Encinitas, CA

I rented from AVR in order to get several of my son's friend's to my son's 12th birthday party event. The entire rental experience has by far exceeded my expectations! I can't say enough about how easy it was to reserve. To pick up and checkout. About how professional the staff was, or the excellent shape of the rental! The staff even explained where important features on the van were and, how to properly use them. Way to go, AVR! You have a lifetime customer when it comes to needing a rental van. Thank you. ~ Natalie Moreno from Morgan Hill, California
I send each winner a new iPad Mini.  It is ordered directly from the Apple website and winners generally receive it a few days later.  I think that's when it really hits home for them that they have won - when the doorbell rings and the delivery person handls over their brand new toy!