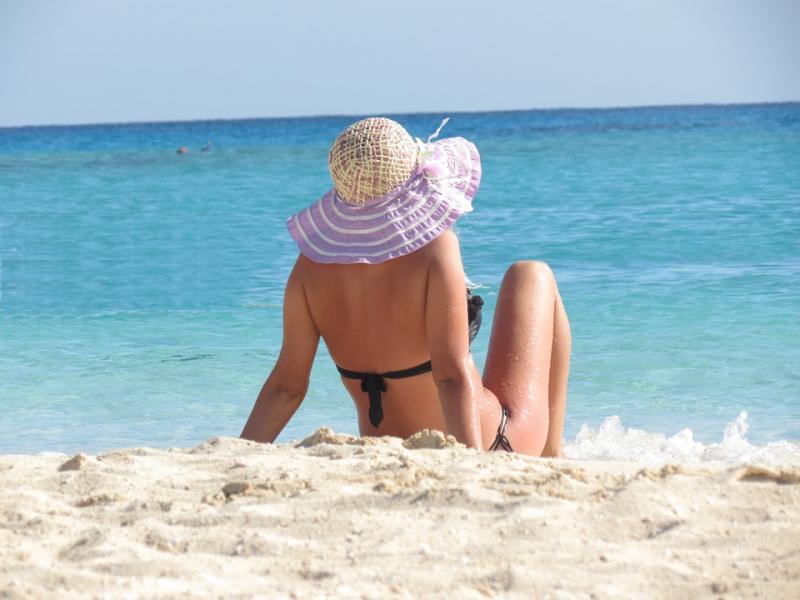 As we approach another beautiful summer in North America, people's thoughts turn to travel. Whether you've got children in school or you're just looking for a nice couple's getaway or a vacation with your friends, summer is an ideal season to take a trip because of its pleasant weather and long, bright days. And even though it's definitely the most popular time to go on a trip, events like weddings and class reunions make avoiding it impossible. 
Unfortunately, the cost of travel in any season can really add up. No matter what your financial situation is, budgeting in the vacations you'd like to take between June and September can be tricky. Luckily, there are some simple ways to save on travel that can really add up. And car rental discount and hotel deals are only the beginning.
Here are 10 ways to save a little cash on your summer adventures:
1)    Plan a "one tank of gas trip." Look at the map for cities around your town—or, if you're flying somewhere and renting from a car rental company, look at the area around your destination. Plan out a mini-trip that will only use one tank of gas, total. You'll save money by not having to fill up, your short travel time means you'll spend less, and you could very well get to explore an area you've been wanting to see but just haven't yet. There are plenty of adventures awaiting that aren't far from home.
2)    Look for mom and pop hotels or private vacation rentals and speak directly to the owners to negotiate. You're unlikely to have any lucky negotiating the cost of a major chain hotel (though it doesn't hurt to try), but if you speak to the owner of a small vacation rental, you might be able to get a good deal. If you're traveling during the week or at an off-peak time, the owners may be willing to come down in price if it means having their space rented. Making some money is better than not making any!
3)    Pack your own snacks. This seems like such a simple tip, but it really can save you quite a bit of money. Fill your cooler with ice, chop veggies, wash fruit and make sandwiches. If you're flying, portion snacks into sandwich bags and pack them in your carryon bag. Airport food is incredibly expensive, and each bag of gas station chips or crackers you buy—not to mention the roadside fast food—cuts a little bit more into your travel budget.
4)    Instead of getting a standard hotel room, get a kitchenette—or better yet, rent a private condo or studio that has a full kitchen. That way you can cook some of your meals and save money that way. And keep in mind that you don't have to have a sit down meal three times a day, even if you are on vacation. Visit a local deli and grab sandwiches for picnics in the park. Keep fruit and bagels in your hotel room for an easy, quick breakfast option. Save your cash for a special splurge at a nice restaurant and eat on the cheap for the rest of your trip.
5)    Look at deal sites to see if they have any specials in your destination city. You may be able to eat at restaurants, enjoy fun tourist activities or even visit a day spa for half the cost (or less!) of what you'd typically pay. If you're going to a major city that has Groupon or LivingSocial deals, check the sites a few days before you depart.
6)    Host a getaway at your home. This is the ultimate way to save—invite your friends and family members to come to you! Clean out your spare bedroom (or convert your family room or home office temporarily) and stock it with amenities like toiletries, bottled water and your WiFi password. Print out suggestions of local things to do and see. Look into getting your guests a hybrid car rental so that you can all drive places together. Split the days between eating in restaurants and eating at home. You'll still have to spend some money, but it will be a fraction of the cost of flying your entire family somewhere.
7)    Download free travel apps. GasBuddy is a great one, but there are many more that can help you find the best deals.
8)    When booking air travel, search airline sites individually. Sites like Kayak are wonderful for price comparisons, but usually airlines reserve their best fares for their own sites.
9)    Look for hotel freebies. Book at hotels that offer complimentary breakfast, free parking, a fitness center and free WiFi… whatever amenities you think you'll use.
10) Last but certainly not least, book your car rental on CarRentalExpress.com. We are the only site dedicated to the comparison of independent, rated car rental agencies. More often than not, these companies offer the best rates—plus, on our site, every rating is by a person who has completed a rental.
We hope you enjoy your summer travels!