10
Places To Visit For A Relaxing Labor Day Weekend
Submitted by
Anonymous (not verified)
on Sun, 08/07/2016 - 12:17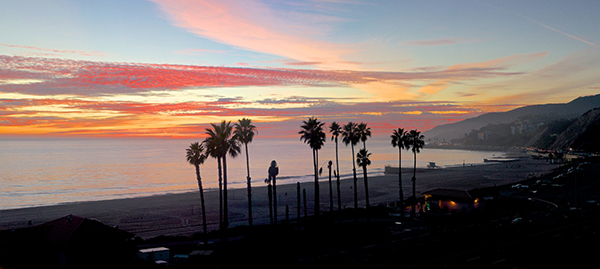 It seems impossible, but Labor Day weekend is fast approaching. And even though we've still got some summer left afterwards, that three day weekend tends to usher in the mental transition into autumn. Cling to these fleeting moments of sunny days and warm nights by taking a late summer vacation to an amazing destination.
Of course, Labor Day weekend is a popular time to travel, so now is the best time to decide where you'd like to go. Book your flight as soon as possible and look up car rental information to make sure you get the best deal. Read the car rental company reviews carefully and choose a quality company—when you're only traveling for a long weekend, you don't have time to waste dealing with too many mistakes. Car Rental Express can help you find the best car rental deals worldwide.
Traveling on a holiday weekend does mean dealing with some crowds. That being said, there are still plenty of wonderful places to visit that you'll love spending a few days exploring. Try one of these 10 spots for an amazing experience.
Las Vegas, Nevada
Yes, Las Vegas is hot during the summer. Yes, it can be crowded. But it's also incredibly fun and can easily be done in a weekend. Sin City is always trying to entice people with travel deals, so check out some hotel websites and see if you can find a package deal for the Strip. Three nights is just enough time to see a show or two, do some shopping and have a night you'll never forget (or remember) at one of the city's hot spots.
Washington, D.C.
Things are heating up in D.C. right now, but only politically. Labor Day weekend brings the first hint of cooler temperatures and some great travel deals. Plus, you'll be able to take a lot of tours without being in competition with school-aged children on a field trip.
Chicago, Illinois
The Windy City will make an excellent Labor Day weekend getaway. You'll get a lot of value for your dollar since a lot of the top tourist attractions (The Magnificent Mile, Navy Pier) are close to each other and can be done in a couple of days. If the Cubs or White Sox are in town and you're a baseball fan, don't pass up the chance to see a game—the fans are passionate and the energy is exciting.
Seaside, Oregon
Early September marks the end of the short, rare sunny season on the Oregon Coast. Seaside is a charming town that stays packed through the summer, but the crowds start to dissipate in late August. Fly into Portland and take your hybrid car rental on a two hour scenic drive to the coast for an unforgettable experience.
Atlanta, Georgia
Atlanta has a lot to offer the weekend traveler, and in September the heat and humidity start to fade a bit. Also, hotel rates drop significantly this time of year, and you can probably find a three-star hotel room for under $100. That will leave you more cash to spend on museums and restaurants, both of which are plentiful in Atlanta.
Missoula, Montana
Missoula is one of Montana's most charming cities, and it has something to offer everyone. From delicious restaurants to the nearby Lolo National Forest (and hot springs!), you'll find the perfect way to relax and unwind.
San Antonio, Texas
A three day weekend in San Antonio gives you the perfect amount of time to focus on fun. You can visit the Alamo, enjoy the charming San Antonio River Walk, and enjoy the surprisingly impressive culinary scene. Plus, San Antonio is a relatively short drive from Austin and some other beautiful parts of Texas, so you can always take a day and go exploring.
Ocean City, Maryland
Ocean City, New Jersey seems to get a lot more press, but this beautiful Maryland spot can hold its own when it comes to beach fun. Ocean City is understandably packed all summer, but Labor Day weekend is a great time to come and celebrate the end of the season by the sea. Eat your weight in Maryland blue crab and enjoy long afternoons on the boardwalk.
Malibu, California
Honestly, there's never a bad time to visit most of California. It's incredible weather is part of its charm. But a three day weekend in Malibu could be just what you need to prepare for an upcoming chilly winter at home. Malibu is charming, peaceful and a lot of fun.
Detroit, Michigan
Yes… we said Detroit. Labor Day weekend marks the 37th annual Detroit Jazz Festival, which is the world's largest event of its kind. It's highly staffed with security and full of great food and even better music. And just a few miles north you'll find the Arts, Beats & Eats festival in Royal Oak, which is every bit as amazing as it sounds.
You'll have plenty of time to take a "staycation" this year. Make Labor Day weekend about the vacation.