10
Favorite Cultural Landmarks in Connecticut
Submitted by
Anonymous (not verified)
on Mon, 03/14/2016 - 14:56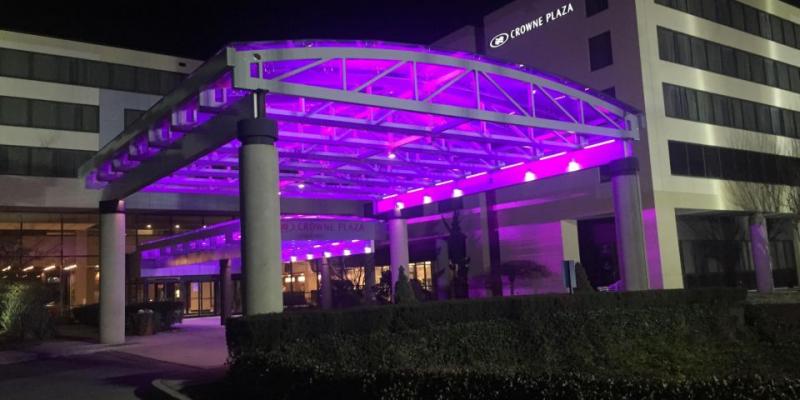 Connecticut is rich with history. Many of its landmarks are fascinating and well worth a visit for any history buff or anyone who is looking to soak in the culture of the area. If you're wondering where to stay, the Crowne Plaza in Stamford, Connecticut is centrally located to attractions like the Norwalk Maritime Aquarium and close to convenient transportation options like the Metro North Railroad.
The tourism opportunities are bountiful, including these ten gems that we highly suggest paying a visit to next time you are in Connecticut:
1. The Harriet Beecher Stowe House: An amazing tribute to a woman who published more than 30 books, most notably Uncle Tom's Cabin. Her words, as the Harriet Beecher Stowe House points out, changed the world. A walk through the house is an inspiring reminder that anyone can make a difference in the world—and that the world is in desperate need of that difference.

2. The Mark Twain House and Museum: This is another look back at an author's life, this one filled with rich history and includes a number of exhibits that are designed to appeal to children—my twelve-year-old son loved it! It's a great stop on any historical tour of Connecticut.

3. The United States Coast Guard Academy: A gorgeous waterfront campus that reminds everyone who visits it of the dedication of the American military. The wonderful campus turns out new members of the Coast Guard each year and is well worth a visit. Of course this was a highlight to both of my hero sons!

4. Connecticut Hall at Yale University: This is the third-oldest of the surviving American college buildings from the colonial era. This gorgeous building holds a large piece of history, making it a wonderful stop on any historical tour.

5. Lake Compounce Amusement Park: Now here's a stop that kids of all ages will enjoy! Roller coasters and thrill rides, water rides, classic kiddie rides, and shows for every member of the family. The Lake Compounce Amusement Park has it all!

6. The Litchfield Historic District: This site holds more than 250 years of history. It contains a wide variety of familiar historic locations, including Harriet Beecher Stowe's house and so much more.

7. Mystic Seaport: The seaport holds a wide variety of programs and attractions that are designed for historians and maritime enthusiasts of all ages. There are incredible exhibits, sailing classes, and plenty of ways to spend the day.

8. The Connecticut State Capitol: A necessary visit on any historical tour of the state. Here, you'll be able to learn about the legislative process, view important items in Connecticut's history, and visit the Hall of Flags. If you have the time on your visit to Connecticut, take a tour of the Capitol! It's one of the best stops you'll make.

9. Old State House: This is where the democracy of Connecticut was born. As it provides you with a walk through democracy and history, the Old State House adds in a bit of whimsy and plenty of opportunity to learn and enjoy.

10. J. Timothy's Taverne: Round out your walk through historic Connecticut with a visit to J. Timothy's Taverne. The historic building is the perfect place to kick back with your family and enjoy a wonderful meal together. It's a wonderful family restaurant with wings that are famous throughout the area—a winning combination that can't be beat.

Your historic tour through Connecticut may begin with these locations, but you'll discover that there are still plenty more to explore. You could spend years discovering all the sights of the state and drinking in its history. Travel tip: A hybrid car rental will help get you around in a cost (and fuel) efficient manner!