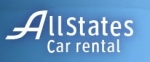 You are renting with
All States Car Rental Inc.
Company Profile
History
For almost 20 years, Global All States Car Rental has served as LA's premier car rental service thanks to our fantastic selection and great service! Our competitive rates and commitment to the highest level of customer service has had our customers coming back to us time and again. It all stems from our philosophy that customers should never expect less simply because they pay less. Our car rental rates are always competitive but we never forget that we are in the service business! At Global All States Car Rental, we boast everything from cars, trucks, and SUVs to sports cars and 12-passenger vans. And with our convenient location just two miles from LAX (and our free shuttle service), you'll be ready to get started on your Golden State trip right away. We even offer a 10% discount to students and AAA members plus we offer rentals to those under the age of 25, a true rarity in our industry. We look forward to serving you soon at Global All States Car Rental!Years in business: 20 Real Reviews From Real Renters
---
Pickup / Dropoff Services
All States Car Rental Inc. provides pickup / dropoff services. Yes, we have a service to pick up and drop off customers for rentals from the hotel within 2 to3 miles.
---
Airport Service
All States Car Rental Inc. provides airport pickup and dropoff services. if you have a flight and arriving in LAX airport As you may already know we offer a courtesy shuttle directly from LAX. To take advantage of this service, you simply step outside the airport terminal and you will notice a red color sign that states hotel courtesy shuttle that picks up guests every 20-30 minutes. The shuttle that you will board is a blue shuttle that states La Quinta Inn& Suites which will bring you directly to us. Once you get to the La Quinta Hotel you can find our office located inside the parking garage on the first floor. If you may have any questions please feel free to give us a call toll free in California @ 1-800-554-5059 or 1-310-417-6969.
---
We serve the following markets
Travel Agents
Students / Young Drivers
Association Members (AAA / AARP)
Travellers
Local Renters
Tour Groups
Conventions / Special Events
Special Group Rates
Long Term Renters
Airline Employees
Military
Corporate Clients
Government
---
---
Age Requirements
Minimum Age: We do our best to rent a car to you even if you are not twenty-five years (25 years) of age yet. 21 years of age welcome.
---
---
Locations and Local Area
All States Car Rental Inc. has the following locations:
Los Angeles Airport LAX(Los Angeles, CA)
15318 Hawthorne Blvd Lawndale, CA 90260(Lawndale, CA)
We are located at the La Quinta Hotel at 5249 Century Blvd Los Angeles, CA 90045. about 2 miles away from the Los Angeles international LAX airport.
---
Corporate Address
All States Car Rental Inc.
5249 W. Century Blvd
Los Angeles, CA 90045United States
---
We rent the following types of vehicles
VW Beetle convertible, Ford Mustang convertible,